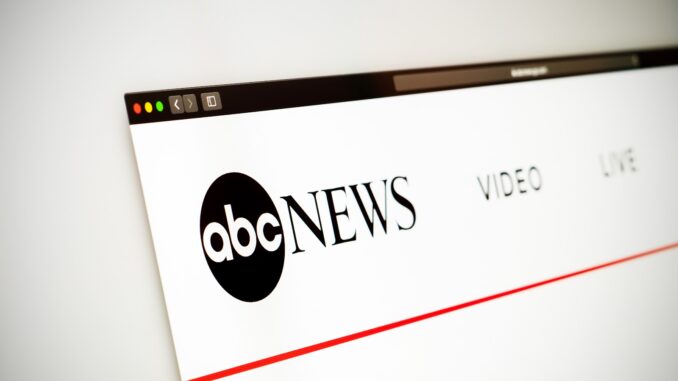 But it landed me an interview with ABC News…
—-Important Message—-
I defied my doctors with this "dangerous" testosterone experiment
One of the first health experiments I ever conducted on myself landed me an interview with ABC News.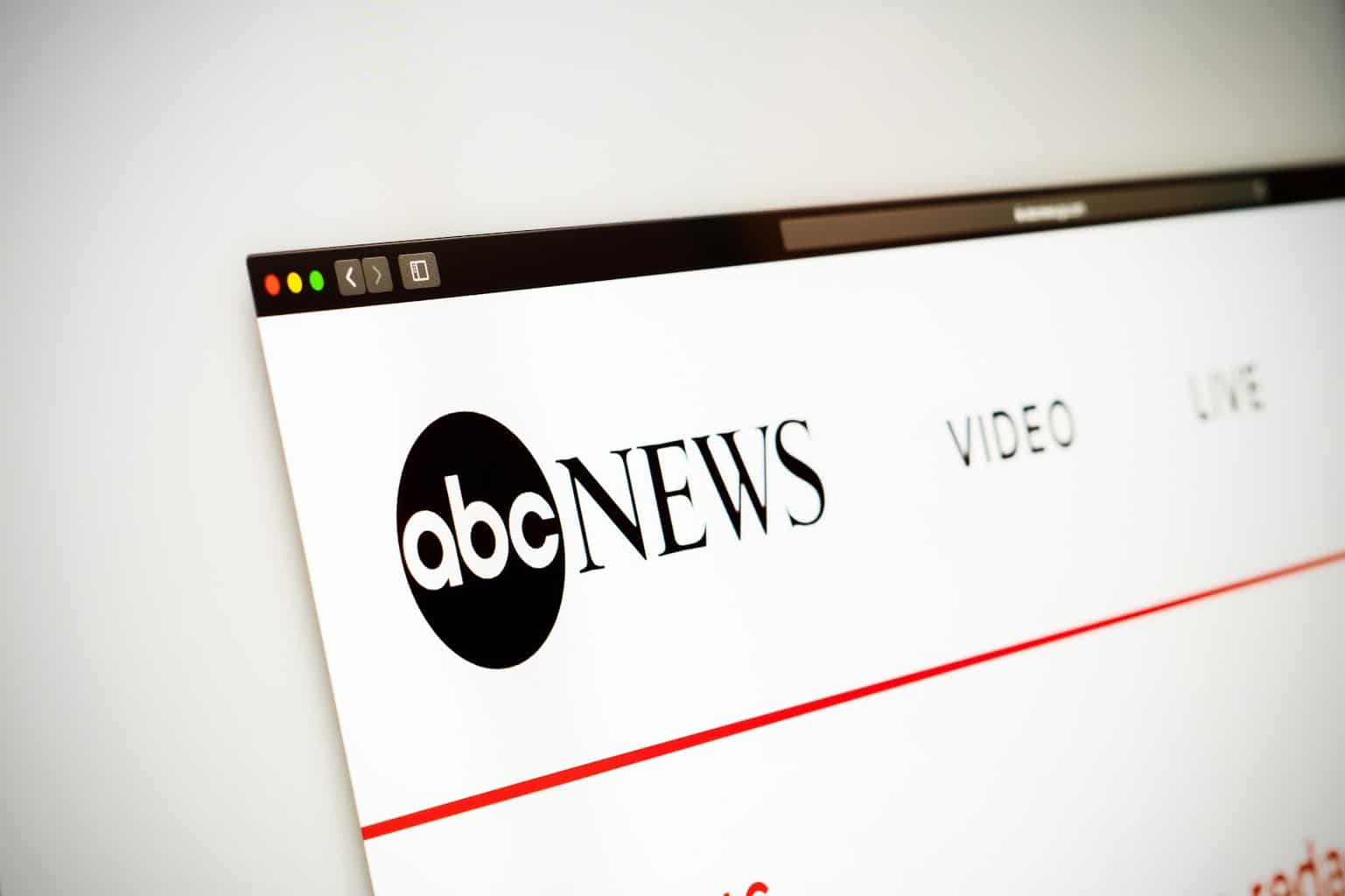 But my doctors were freaking out… none of them wanted me to go through with what they called my "dangerous" experiment…
And now I know why… because everything I'm doing works better than anything they can prescribe…
There's nothing dangerous about this… my testosterone is now up near 900!

And what I've discovered is completely natural… it drives your testicles to produce testosterone at an unprecedented rate…
Here's what I did in my "dangerous" testosterone experiment that naturally increased my T
———-
Dangers lurking in that piece of pepperoni pizza?
It's so easy to reach into the freezer, pull out a meat lover's frozen pizza, heat it up and have dinner.
It's also a terrible idea for your health.
Many convenience foods fall into the category of ultra processed foods.
These foods are often loaded with chemicals, gums, and PUFA fats.
They might taste good and be convenient but they put you at much higher risk for many diseases, including colorectal cancer.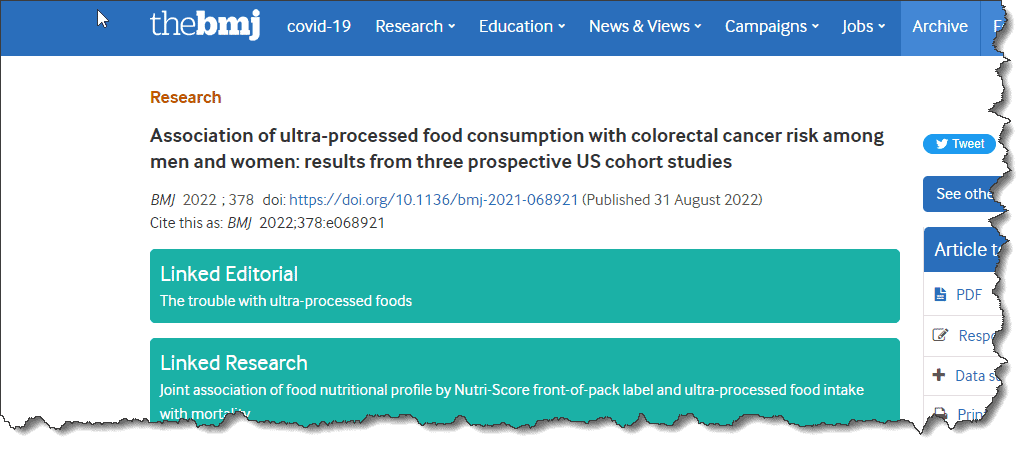 This study, from Tufts University, looked at long term health data from three large, long term studies.
When you are looking at what causes cancer, it's important to look at long term studies, because cancer takes a long time to develop.
"Cancer takes years or even decades to develop, and from our epidemiological studies, we have shown the potential latency effect — it takes years to see an effect for certain exposure on cancer risk," said Song. "Because of this lengthy process, it's important to have long-term exposure to data to better evaluate cancer risk."
Men who ate more processed meat were more likely to get colorectal cancer…
With a 29% higher risk compared to men who didn't eat processed meat on a regular basis.
The team found the strongest association between colorectal cancer and ultra-processed foods among men
come
 from the meat, poultry, or fish-based, ready-to-eat products. "These products include some processed meats like sausages, bacon, ham, and fish cakes. This is consistent with our hypothesis," Wang said.
The scientists believe that the additives in products like processed meats cause gut inflammation which drives up the risk for cancer.
The potential role of food additives in altering gut microbiota, promoting inflammation, and contaminants formed during food processing or migrated from food packaging may all promote cancer development, Zhang noted.
I believe that the chemicals are a factor, but the reality is that a lot of this ultra processed food is also loaded with bad PUFA fats.
PUFA fats drive up inflammation in a way that is unique and dangerous.
Although ultra-processed foods are often associated with poor diet quality, there could be factors beyond the poor diet quality of ultra-processed foods that impact the risk of developing colorectal cancer.
This study was looking at increased risk of colorectal cancer, but the risks are bigger than that.
Gut inflammation is also a driver of diabetes, IBS, and dementia.
Although ultra-processed foods are often associated with poor diet quality, there could be factors beyond the poor diet quality of ultra-processed foods that impact the risk of developing colorectal cancer.
If you're eating a lot of ultra processed foods, the likelihood that you are going to be sick is going to go up.
Ultimately, it's a very good idea to cook your food from scratch.
That way you control what types of fats are in your food (you want saturated fat), and there won't be preservatives and chemicals in the food you eat.
I'm extremely careful about what I eat. I love food, and I love eating.
What I make isn't complicated or difficult, but it does keep me on a healthy path in my life and keeps my gut healthy.
When you have a healthy gut, you will have better sexual performance, get sick less often, and have far fewer instances of major disease.
Taking care of your gut is always worth it.
—-Important Message—-
Beware this inflammatory killer chemical making men limp
This inflammatory killer builds up in the bloodstream…
And even one teaspoon of the inflammatory killer can kill erections and make men fat around the middle…
Destroying the testosterone-producing Leydig cells…
…and causing you to have plaque build up in the blood vessels and even in the penile chambers…
So I developed this simple program to eliminate this inflammatory killer…
And look what happened with one of my students, Jerry: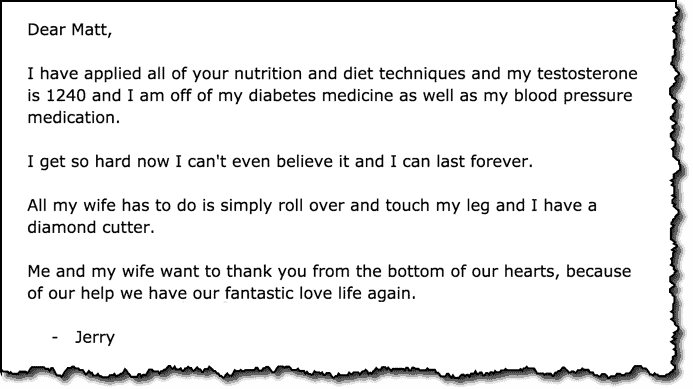 Discover how to eliminate this inflammatory killer and get those rocky "diamond cutters" again in just a few days
———-
---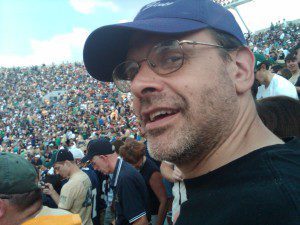 Matt Cook is editor-in-chief of Daily Medical Discoveries. Matt has been a full time health researcher for 26 years.
ABC News interviewed Matt
on sexual health issues not long ago. Matt is widely quoted on over 1,000,000 websites. He has over 300,000 daily newsletter readers. Daily Medical Discoveries finds hidden, buried or ignored medical studies through the lens of 100 years of proven science. Matt heads up the editorial team of scientists and health researchers. Each discovery is based upon primary studies from peer reviewed science sources following the
Daily Medical Discoveries 7 Step Process
to ensure accuracy.