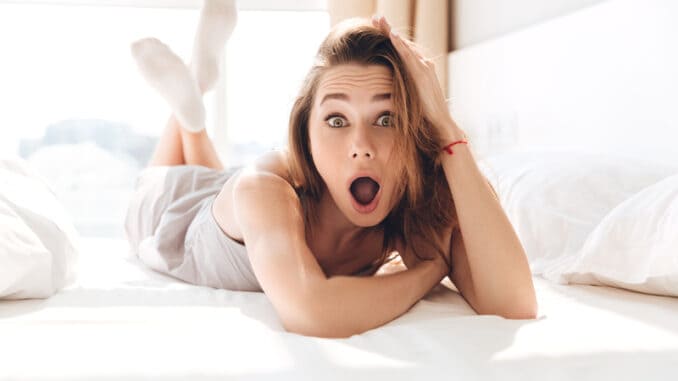 For men who want to get a Moby Dick sized johnson 
—-Important Message From John Collins—-
Weird warning for guys about getting bigger down there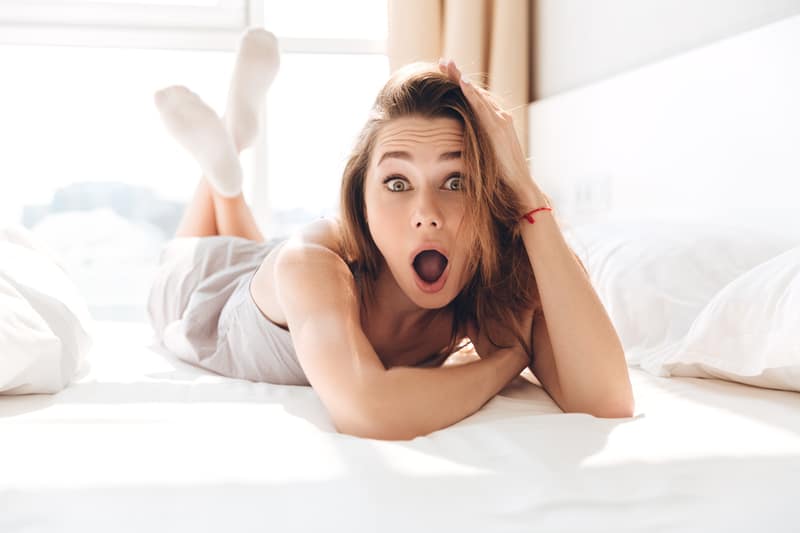 Do you want a longer and thicker member without expensive surgery, extenders, or suction devices that just don't work?
What if you had an exclusive 2-step system…
…that can enlarge your member by 2 to 4 inches within 89 days using safe natural methods, which means…
…she's delighted when you take your pants off.
And you're having the best night of your life…
…without any worries of getting soft down there.
Check out this 2-step system here
P.S. There is real video proof from actual users that show REAL results.
———-
Giving blood this often reduces these harmful forever chemicals
Right now, you likely have something unnatural lurking inside your body.
It was made by a large corporation and could potentially harm you.
That something is called PFAs (per- and polyfluoroalkyl substances).
PFAs are also commonly known as "forever chemicals" because they can linger in our bodies for decades.
PFAs are a large group of chemicals that have been used in consumer products since the 1940s.
They are mostly used to make certain products non-stick, as well as resistant to heat, stains, and water.
Chemical companies make PFAs and sell them to other companies that use them in an incredibly diverse array of products.
Here is a list of products that they are most commonly found in:
Grease-resistant paper and other fast-food wrappers or containers.

Microwave popcorn bags.

Plastic water bottles.

Nonstick cookware.
Research shows that these chemicals can be unhealthy.
PFAs are linked to cancers, liver damage, decreased fertility, and increased risk of asthma and thyroid disease.
The wisest thing to do is avoiding exposure obviously.
Reducing the amount of these toxic products in your household will protect you against PFAs to some degree.
But what about eliminating what's already inside your body?
Fortunately, this recent study suggests that there is an easy way to get rid of them…

This open-label randomized clinical trial was conducted by Robin Gasiorowski. It was published in JAMA Network Open medical journal.
I have written about blood donations a couple of times in the past.
I've talked about how it can be a little bit heroic and actually make you HEALTHIER by reducing the possible iron overload in your body…
Thanks to this study, we now know that blood donations can be even more beneficial.
The originating point of this study was to find a way to reduce health risks of PFAs which they explained like:
"PFAS exposure has been associated with adverse health effects. These effects include low fetal weight, impaired immune response, thyroid function abnormalities, obesity, increased lipid levels, liver function alterations, and, potentially, an increased risk of some malignant neoplasms."
Let me explain how…
The researchers randomly assigned 285 firefighters to donate plasma and blood every couple of weeks for a year.
The reason that they chose firefighters is that their exposure rate to PFAs is higher than other people.
And then, the participants had serum PFAs levels measured at screening, baseline (week 0), week 52, and week 64
They donated up to 800 mL of plasma every 6 weeks and approximately 470 mL of blood every 12 weeks for a year.
The results were encouraging…
They saw that PFAs levels in the blood were significantly reduced at the end of the study.

Both plasma and blood donation was substantially successful in getting rid of these chemicals.
"This randomized clinical trial showed that regular blood or plasma donations result in a significant reduction in serum PFAS levels for participants with a baseline PFOS level of 5 ng/mL or more; plasma donations reduced levels more quickly than blood donations."
Plasma donations reduced levels more quickly…
…but the researchers predicted that this is due to participants donating significantly higher amounts of plasma than blood.
In other words, blood donations are probably just as effective.
Moreover, the donation procedure is also safe and easy, the study adds.
"Blood and plasma removal are relatively straightforward procedures, and, provided they are performed under medical supervision, the risks to the patient are minimal"
The takeaway from this study is that..
Giving blood can really be beneficial to your health.
It reduces the amount of toxic chemicals in your blood.
It reduces inflammation.
It possibly saves you from iron overload.
And in the end, you feel great about helping those in need!
—-Important Message About Penile Blood Flow—-
Penile implant in a jar — give her a powerfully large member filled to the brim with hugeness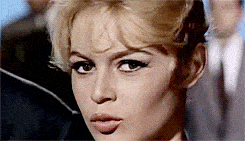 Every one of the 700,000+ guys who subscribe to my newsletter knows that the secret to long lived happiness as a man is good penile blood flow.
You know it and I know it: when lots of oxygen-rich blood flows into the penile chambers of a man's member, they expand and get more engorged…
And this makes erections stronger, bigger, and longer-lasting. All from blood flow!
So if your blood flow down there isn't what you would like…
…if things have gotten a little saggy and soft down there…
…or if you just want a natural alternative to what you've been using…
Try my Vasodilation Protocol — I'm giving it away free
———-
---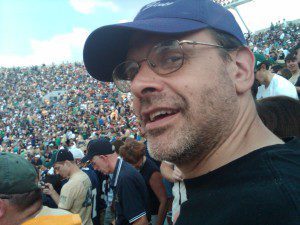 Matt Cook is editor-in-chief of Daily Medical Discoveries. Matt has been a full time health researcher for 26 years.
ABC News interviewed Matt
on sexual health issues not long ago. Matt is widely quoted on over 1,000,000 websites. He has over 300,000 daily newsletter readers. Daily Medical Discoveries finds hidden, buried or ignored medical studies through the lens of 100 years of proven science. Matt heads up the editorial team of scientists and health researchers. Each discovery is based upon primary studies from peer reviewed science sources following the
Daily Medical Discoveries 7 Step Process
to ensure accuracy.