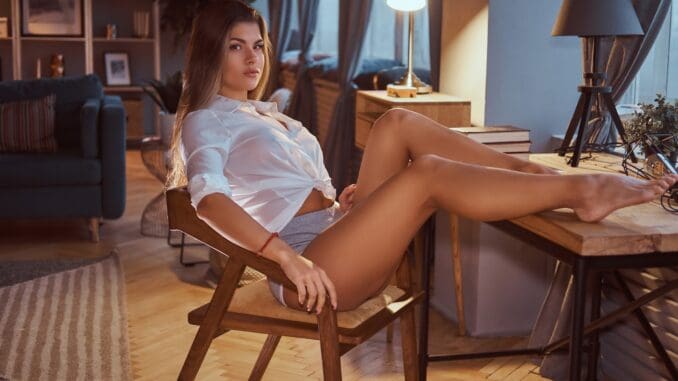 Here are foods that are safe and foods to avoid
—-Important Message—-
This weird passion trigger makes a girl crazy for you
And you can tell as soon as it starts working…
Her cheeks will flush pink and her eyes will dilate…
Her nipples will swell until they're poking through the fabric of her shirt, just begging you to touch them…
And when you finally get her panties down, you'll find her wet and waiting for you…
Discover the secret "passion trigger" that gets a girl instantly hot, horny, and desperate to screw your brains out…
———-
This sweetener might be increasing your risk of heart attack
Erythritol is a sugar alcohol – it's sweet and found in small amounts in several natural foods.
It doesn't raise insulin or blood sugar levels – and because of this, it has become a popular additive in sugar-free processed foods.
Those who wrongly believe that sugar causes health problems are inclined to think that sugar-free erythritol is a safe and healthy option.
Although it's known to cause gas and bloating, it's generally considered a safe alternative to sugar.
But elevated levels of erythritol – which can be achieved by consuming many sugar-free foods – have now been linked to an increased risk of cardiovascular disease.

The human research was carried out at the Lerner Research Institute in Cleveland. This paper was published in Nature Medicine.
There are many widely-used artificial sweeteners.
Many of them were not properly tested for safety before being brought to the market…
…and we're just now learning about the detrimental effects of these sugar substitutes.
"Artificial sweeteners are widely used sugar substitutes, but little is known about their long-term effects on cardiometabolic disease risks."
The researchers analyzed human data, looking at the relationship between erythritol and atherothrombotic diseases, including heart attack and stroke.
"Circulating levels of erythritol was associated with risk for major adverse cardiovascular events (MACE; includes death or nonfatal myocardial infarction or stroke)."
There's small and harmless levels of erythritol in real foods like:
Grapes

Pears

Watermelon

Mushrooms

Soy sauce

Wine

Beer

Cheese
Processed sugar-free foods can contain much larger amounts of erythritol:
Sugar-free or low-sugar baked goods

Chewing gum

Candy

Ice cream

Jams and jellies

Beverages

Chocolate
The researchers looked at the amount of erythritol in the blood and the risk of having a major cardiovascular event.
They looked at 2 cohorts – 1 in Europe and 1 in the United States.
Participants were split into 4 quartiles according to how much erythritol was in their blood.
"Subsequent targeted metabolomics analyses in independent US and European validation cohorts of stable patients undergoing elective cardiac evaluation confirmed this association."
Elevated erythritol was associated with a doubling of major cardiovascular risk – when comparing those with the highest to those with the lowest blood erythritol.
The risk was 1.80 times higher in one cohort, and 2.21 times higher in the other cohort.
Analysis showed that erythritol seems to affect platelets in the blood.
"At physiological levels, erythritol enhances platelet reactivity in vitro and thrombosis formation in vivo."
This means that platelets are more likely to stick together and clot, increasing the risk of a stroke or heart attack when erythritol is higher.
The researchers also looked at another study that showed that consuming more erythritol does increase erythritol levels in the blood.
"Erythritol ingestion in healthy volunteers induced marked and sustained (>2 d) increases in plasma erythritol levels."
The increase in blood erythritol from consuming the sweetener did reach levels associated with an increased risk of heart attack and stroke.
"Those levels were well above thresholds associated with heightened platelet reactivity and thrombosis potential in in vitro and in vivo studies."
It's a concerning finding for people who consume a lot of this artificial sweetener – we don't know how many deaths this sweetener is linked to.
"Our findings reveal that erythritol is both associated with incident MACE risk and fosters enhanced thrombosis."
As with many other sugar substitutes, decades after they've been released to the public, experts are now calling for safety studies.
"Studies assessing the long-term safety of erythritol are warranted."
Some safe sweeteners include sugar, honey, and glycine.
—-Important Message—-
Men who eat sugar, BURN sugar — and here's why that's a GREAT thing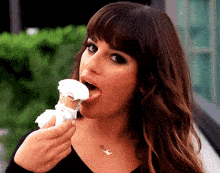 Remember being a kid and being warm and full of energy all the time?
You'd go outside to play in the cold and wouldn't even want your jacket.
It's 'cause as kids, we are always burning up… our bodies are constantly burning SUGAR.
YOUTH is sugar burning. Even scientists agree.
But as we age, our metabolisms get slow and cold, and instead of burning sugar for energy, the body starts burning fat…
And believe it or not, this is a BAD thing.
Do you know what eventually happens to men who only burn fat and not sugar?
Diabetes, low testosterone, "rockiness" problems, obesity, more age-related diseases, even cancer…
So a hot, fast sugar-burning metabolism is the key to remaining young and healthy no matter how old you are.
Here's how to kickstart your body into burning sugar again naturally — something any man can do at home.
———-
---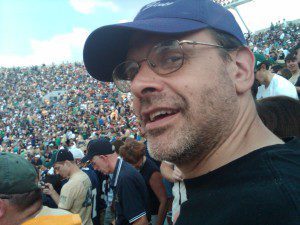 Matt Cook is editor-in-chief of Daily Medical Discoveries. Matt has been a full time health researcher for 26 years.
ABC News interviewed Matt
on sexual health issues not long ago. Matt is widely quoted on over 1,000,000 websites. He has over 300,000 daily newsletter readers. Daily Medical Discoveries finds hidden, buried or ignored medical studies through the lens of 100 years of proven science. Matt heads up the editorial team of scientists and health researchers. Each discovery is based upon primary studies from peer reviewed science sources following the
Daily Medical Discoveries 7 Step Process
to ensure accuracy.
The artificial sweetener erythritol and cardiovascular event riskhttps://pubmed.ncbi.nlm.nih.gov/36849732/