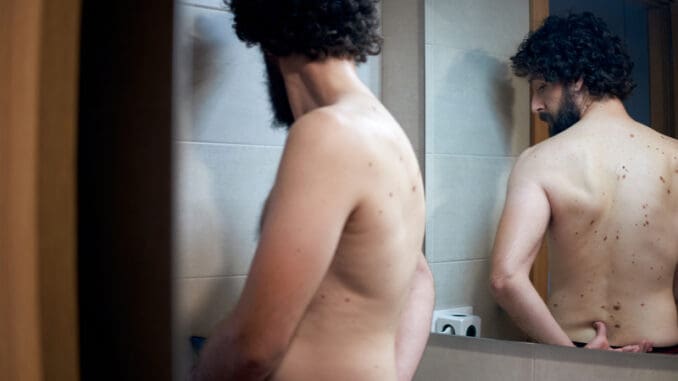 Are you or a loved one taking this?
—-Important Message From Our Sponsor—-
Free 200-page book by world recognized dating coach, Richard La Ruina reveals: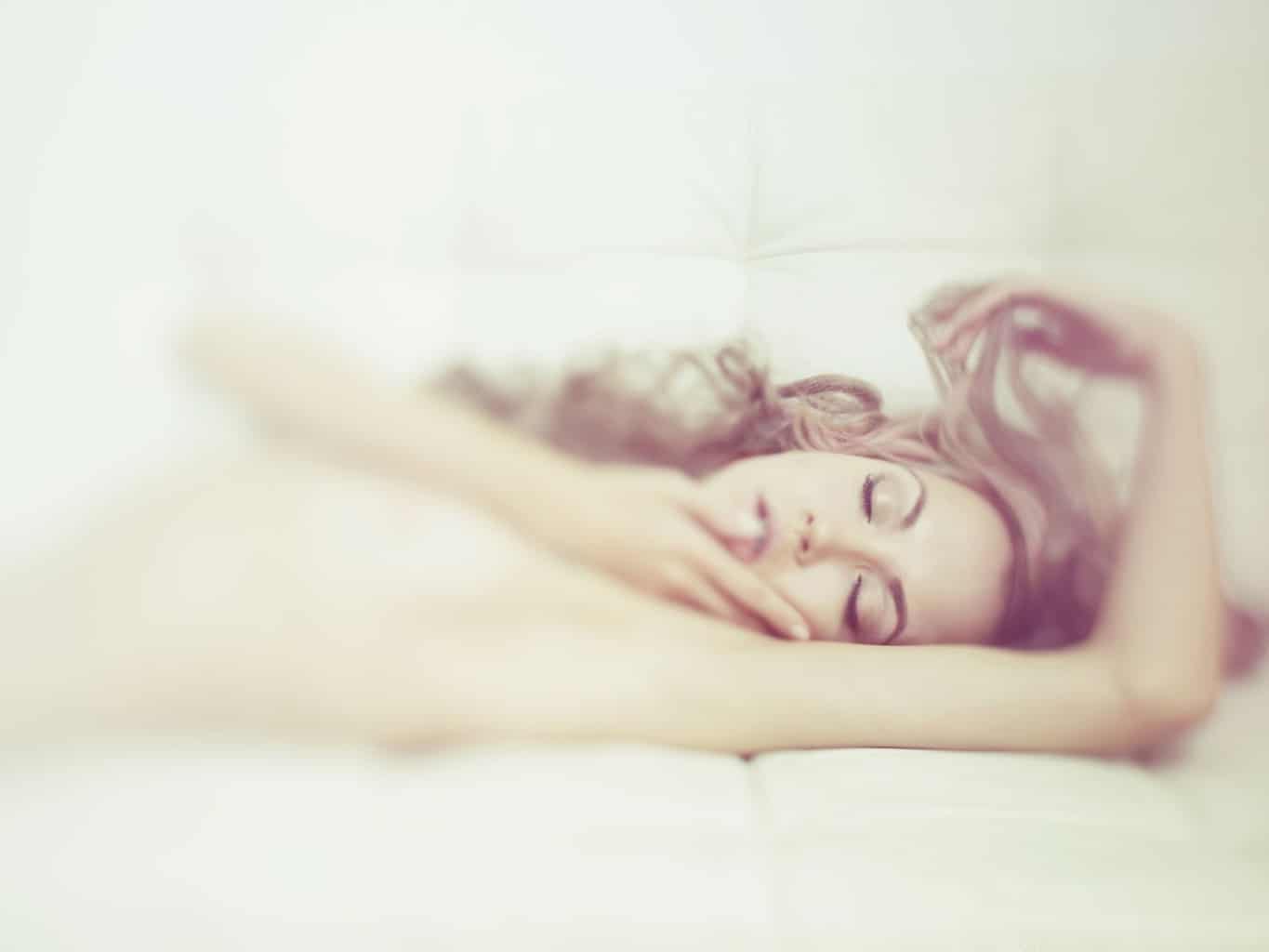 How to naturally start a conversation with a much younger woman
How to keep her talking, so you don't have to
How to appear more interesting to women in their 20's
Why women get bored talking to some men — and how to avoid that happening forever
How to get women approaching you, even when you have social anxiety or have been out of the game for a long time. Women actually love chatting it up with older men, which is why this sneaky little trick works…
How to attract women without having to chase them or spend tons of money on expensive dates…conversation and then bed is how this works, skipping expensive meals…
How to become sexually desirable in her mind, no matter how old you are, what you look like, or how much money you have
And much, much more…
Just fill out your address here for your free copy
———-
Stunning connection between skin cancer and blood pressure treatment
Sometimes the potential side effect of a Big Pharma treatment is so stunning that it takes me a minute to process.
Usually this is a long term reaction to a common treatment that is pretty severe.
It's often something that's difficult to pinpoint as being caused by the Big Pharma product — at least until researchers know what they're looking for.
But once researchers realize the connection, often several studies come out in a short period of time to confirm.
That's certainly the case this time — when high blood pressure treatments are being handed out like candy.
And HCT or HCTZ — one of the most popular ways to treat high blood pressure — is starting to be linked to the development of skin cancer.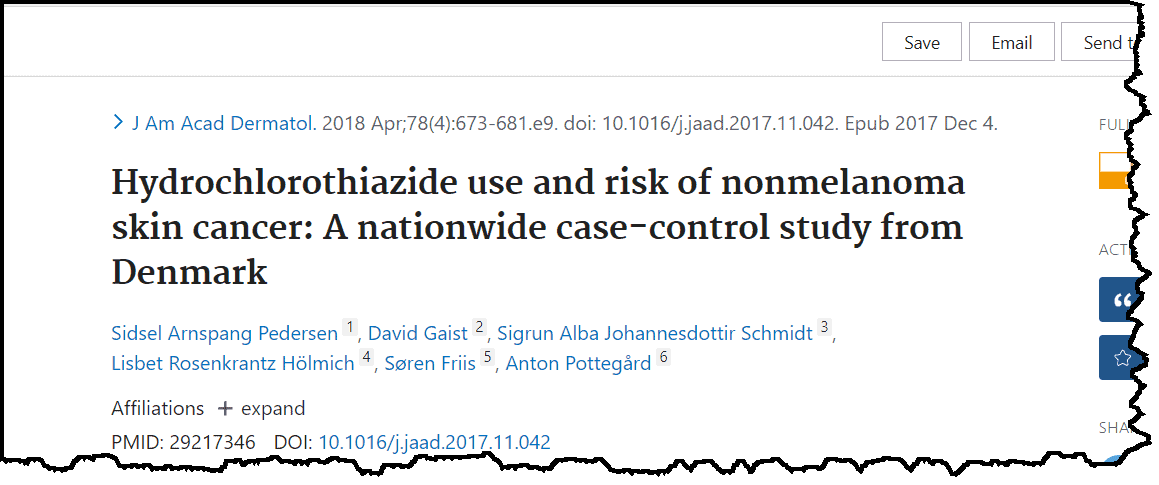 A Danish study published in 2018 showed a strong relationship between this common hypertensive treatment and skin cancer.
Both the odds of basal cell carcinoma and squamous cell carcinoma went up dramatically when people took HCTZ.
We found clear dose-response relationships between hydrochlorothiazide use and both BCC and SCC; the highest cumulative dose category (≥200,000 mg of HCTZ) had ORs of 1.54 (95% CI, 1.38-1.71) and 7.38 (95% CI, 6.32-8.60) for BCC and SCC, respectively. Use of other diuretics and antihypertensives was not associated with NMSC.
It's important to remember that HCTZ is not just a stand alone treatment.
It's often in many combination therapies as well that are designed to lower blood pressure, so make sure you read your labels.
And while these types of skin cancers are generally treatable, that doesn't mean they aren't a big deal.
The types of skin cancers that increase with the use of diuretic hydrochlorothiazide are related to sun exposure, which HCTZ makes you more sensitive to.
Hydrochlorothiazide use is associated with a substantially increased risk of NMSC, especially SCC.
Another study done in the UK and published in 2021 confirms these findings for squamous cell carcinoma and its link to the hypertension treatment HCTZ.
Long-term use of HCTZ increased absolute and relative risks of SCC (PS-weighted IRR, 1.95; 95% CI, 1.87-2.02; RD per 100 000 person-years, 87.4), but not of BCC or CMM. Long-term use of indapamide was associated with an increased incidence of CMM (IRR, 1.43; 95% CI, 1.35-1.50). BFT was not meaningfully associated with the risk of any type of skin cancer.
Considering how many people take these types of treatments to lower blood pressure, this is a stunning increase in risk for getting skin cancer.
Our results corroborate the previously reported increased risk of SCC (but not of BCC or CMM) for long-term use of HCTZ. BFT may be a safer alternative for patients at increased risk of skin cancer.
Of course, this second study recommends another treatment from Big Pharma to use instead.
But I've found that specific lifestyle changes can be more effective for many people to lower high blood pressure.
And safer.
I'm not saying to drop the treatments recommended by your doctor, you have to consult with your doc on that.
What I'm saying is that if there is an alternative to a Big Pharma treatment that is effective for you, then you should probably consider it.
This skin cancer connection is much stronger than any risk I am personally comfortable with taking.
But you have to decide what risks are worth it for your own health and what the cost and benefits are of any subscription that you are given.
—-Important Message for Men Taking Blood Pressure Treatments—-
Men: Are you taking one of these 5 dangerous blood pressure medications?
I've discovered 5 Big Pharma blood pressure treatments for men that are actually making men SICKER…
One is even leading to lung cancer in men…
So do me a favor and check your bottles real quick.
These are the top 5 Big Pharma blood pressure treatments to avoid (and I'll give you a better, more natural alternative for lowering BP).
———-