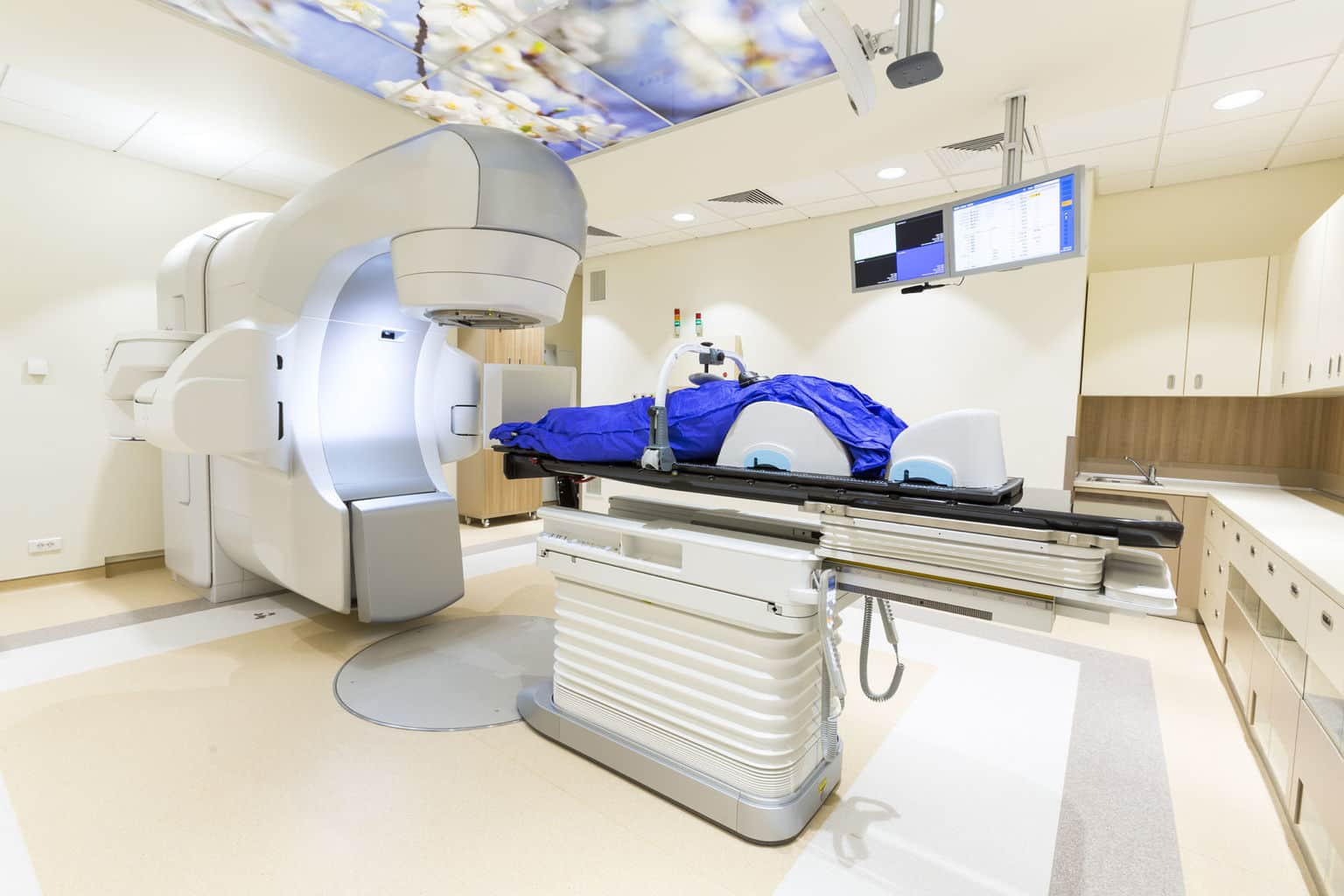 I pointed out before how absurd today's treatment of cancer with radiation and chemotherapy is.
Cancer treatment is a $35 billion industry that serves doctors and big Pharma more than anyone else.
It destroys people and shortens their lives.
All for big profits.
Radiation is ineffective for cancer patients anyway.
We already know that cancer is caused by a metabolic problem.
If you fix the metabolic problem, the cancer often will go away.
But there's not enough money in just correcting metabolism, so radiation and chemo treatments continue.
I've talked a little bit about chemotherapy, and recently we talked about radiation.
Radiation is still commonly used to fight cancer.
Everyone knows someone who has cancer and had gone bald because they lost all her hair.
But there are more insidious and worse side effects from radiation.
You would think that with all these terrible side effects, they would have tested radiation.
You'd think they would have run studies about whether it works or not,.
After all, if it didn't work, they wouldn't still be doing it, right?
Well, you would be wrong.
Radiation is still being done even though there is almost no proof that it works.
And there is a lot of proof that it causes more harm and damage than anything else.
Most people think cancer is just a tumor, but cancer is more like a "cancer field."
A field exerts a force around it, similar to gravity creating an asteroid field.
Cancer cells and tumors exert a field of cancer around them, recruiting other cells to become cancer cells.
And cancer cells spread throughout the body, even when we don't see a traditional "metastases."
Cancer recruits cells called mesenchymal stem cells (MSCs).
MSCs are cells that are designed to become other types of cells easily.
When they're recruited by cancer, they expand the tumor quickly.
With that background, let's look at this study.
In this study, researchers gave a certain type of breast cancer to mice.
Then they analyzed the effects of radiation on the breast cancer tissue.
This is the kind of study that has to be done on animals and cannot be done on people.
It would be highly unethical and dangerous to deliberately create cancer in a person.
But these researchers had the foresight to realize that some testing needed to be done on using radiation to treat cancer.
The radiation results were rapid and very bad.
Forty-eight hours post-irradiation, levels of MSC were 34% higher in tumors receiving it than in the control un-irradiated limb.
That's quite bad.
That means more of those stem cells are being recruited in the cancer as a result of the radiation.
The radiation prompted the cancer to grab more of these stem cells for its survival.
The stem cells were all gathered in the tumor with the most important cancer cells.
These are the cells that have the most metabolic effects.
In fact, the dangers of radiation surprised researchers.
Clinically relevant low doses of irradiation INCREASE the GROWTH and engraftment of STEM CELLS in the tumor microenvironment.
This is exactly the worst effect you can imagine from radiation.
Now let's look at what happens when people decide not to get so-called "anti-cancer therapy:"
This is a very difficult study to analyze.
It's a so-called "meta-analysis," meaning it is a study made of other studies.
In this case I think the analysis is useful because the authors are not beholden to any drug companies.
And they are using some statistically sound models as far as I can see.
Some of the studies included for analysis contained people who did not elect to get cancer treatment.
So this meta-study compared people getting treatment, versus people who did not get treatment.
The measure of whether or not treatment was working was called Overal Response Rate (ORR).
ORR could mean a tumor shrinking, or some physiological indication of the cancer getting better.
Most cancer doesn't respond well to medical therapy.
As this study shows:
The overall response rate [ORR]was not different in patients in the placebo arm who had received no prior therapy compared to those that had received prior lines of therapy.
What that means is that people who had declined cancer therapy were no worse or better the people who had had cancer therapy.
Cancer therapy included chemotherapy, radiation therapy, etc.
There was no difference at all between people who had elected radiation and chemotherapy and people who did not.
And there's another interesting nugget of gold buried in the study.
Cancer sometimes gets better on its own.
I've been telling you about the "cancer field" for a long time now.
The cancer field can be removed with supplements and lifestyle changes in many cases.
Carbon dioxide, aspirin, a diet low in PUFAs, and certain vitamins and minerals can help remove the cancer field.
Our study sheds light on the fact that this phenomenon of spontaneous remission (the tumor disappearing on its own) is not uncommon and is widely observed across all cancer types.
It is quite possible that curing cancer could be a simple matter.
By being aware of the cancer field and supporting healthy metabolism, many of us prevent ever getting cancer.
We could even reverse any cancer we may already have.
Nothing here should be construed as saying "don't see your doctor."
I am not in a position to tell anybody not to get their cancer treated, or to get it treated.
I'm just presenting you some of the studies and some of the data so you can make the most informed choices possible.
—————-
---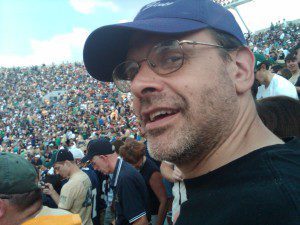 Matt Cook is editor-in-chief of Daily Medical Discoveries. Matt has been a full time health researcher for 26 years.
ABC News interviewed Matt
on sexual health issues not long ago. Matt is widely quoted on over 1,000,000 websites. He has over 300,000 daily newsletter readers. Daily Medical Discoveries finds hidden, buried or ignored medical studies through the lens of 100 years of proven science. Matt heads up the editorial team of scientists and health researchers. Each discovery is based upon primary studies from peer reviewed science sources following the
Daily Medical Discoveries 7 Step Process
to ensure accuracy.
 Daily Medical Discoveries has strict sourcing guidelines and relies on peer-reviewed studies, academic research institutions, and medical associations. We avoid using tertiary references. You can learn more about how we ensure our content is accurate and current by reading our editorial policy.
To continue reading about cancer therapy and other topics that pertain to men, click here. If you'd like further information, feel free to check out these references: