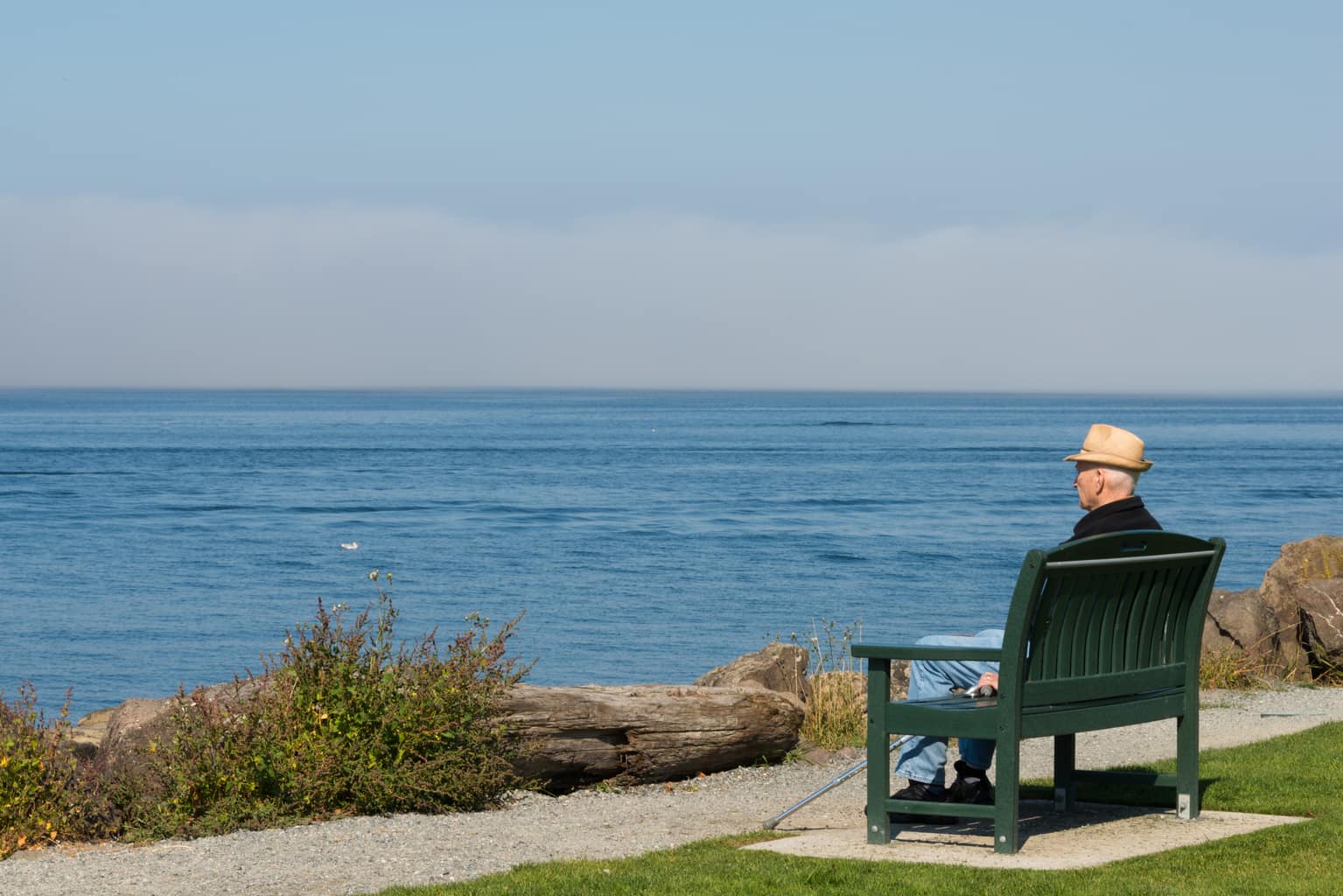 Men don't seem to do as well as women do after the death of a spouse.
It's a real concern, especially as a man ages with his wife.
But what are the effects of a man losing his wife?
And what can you do about these effects if you ever lose your wife?
What is the "widowhood effect" that men seem to go through?
That's what we're looking at today.
We know that widowhood is much more depressing and destructive for men than it is for women.
So this study looked at the well-being of widowed men versus widowed women.

And it concluded that men do not have as easy a time as women adjusting to widowhood.
Though women lose more financial security as a result of widowhood, they still adjusted better than men did.
Overall, men lose the most when it comes to emotional and physical well-being.
The answer may be in the different ways men and women approach emotional support.
And being emotionally satisfied is a major contributor to our well-being and our longevity.
At the end of the study, researchers found that widowhood is more depressing for men than women.
And they could see the effects in several ways.
men suffer the more intense effects just after the death

widowhood has a stronger association with poor health for men

widowed men find domestic tasks more distressing

w

idowhood reduces social interaction and support more for men
In fact, statistically, women do pretty well after losing a spouse.
They don't suffer nearly as much from the effects seen in men.
Men do suffer significantly more.
And they have a more difficult time meeting their emotional needs.
Women tend to get their emotional needs met by their spouse, extended family, and friends more than men do.
After widowhood, a woman is more likely to struggle financially than a man — but less emotionally.
But men rely more on their spouse than women do for emotional support.
For a man, having a wife and companion for a lifetime appears to satisfy a man's emotional needs entirely.
The loss of this support often leaves men feeling like they are lost and floundering.
It contributes to unhappiness and depression.
Another important issue the study addressed was attendance at religious services.
The study points out that men tend to stop attending religious services as frequently after the death of a spouse.
And that lack of attendance appears to have a significant effect on a man's emotional health.
They may grumble and groan about having to go.
But the reality is that both the services and their wives' insistence that they go are important to a man's survival.
They're often central to a man's positive self-image and sense of belonging to a community.
Without our wives, we go less often, and we lose this sense of belonging.
Another reason men fare less well in widowhood is the depression over the domestic tasks we never had to take care of before.
All the extra hours we have to put into keeping things up at home cause us stress.
We find ourselves inexperienced and unprepared for the tasks, and we find them daunting.
So, with missing our wives and the new stress of housekeeping, we realize we have another issue.
Widowed men are also isolated from friends.
Most married couples tend to hang out with other married couples.
But once you have lost your spouse, friendships with these same people tend to decline.
On the other hand, widows tend to thrive in friendships they find with other widows.
Men do not have the same opportunities to interact with other widowers.
First, women tend to live longer than men, so there are many more widows in the world than widowers.
There just aren't as many men surviving a lost spouse as there are women.
This scarcity makes it much more difficult to connect.
For women, the opportunities for interaction with other widows helps them stave off depression after their spouse dies.
But men tend to be isolated in their bereavement.
The study confirmed that widowed men do not have the same social opportunities and support system as do women.
And then we there is the physical toll of becoming a widower.
Men don't take care of nutrition as much as a wife does, and this has an impact on their overall health.
And men also tend to take up unhealthy behaviors after their wives die.
They may smoke or drink more — things that wives are notorious for curbing.
Men lose so much more than their spouse when their wives die.
Because of the lost emotional and physical care our wives give us, widowed men die much sooner than widowed women.
And because it happens less often, many men are just shocked to outlive their wives.
Without someone to protect and provide for, life may seem meaningless.
The blow of the loss of a wife often seems like too much to bear.
Many men give up.
The grief often leads to such deep depression suicide or an imminent slower death from self-neglect happens.
Unlike the widow, the widower goes through the grieving process alone.
Every man needs to consider that he may be one of those few men to outlive their wives.
And he should work to cultivate the skills he'll need to cope with the stress of that new role.
For men who are already widowed, men's support groups are often helpful.
They can be important for replacing the emotional support the man lost.
Many men who have become part of a widowers support group find it rewarding.
They report that the interaction with other men going through the same thing reminds them life is a beautiful thing.
And it reminds them that it does go on.
Yes, there is a giant hole in your soul in your life after losing a spouse.
Your life's companion is gone and can never be replaced.
But life itself is still a miraculous thing.
And support groups often remind a man that it is still worth living to its fullest.
---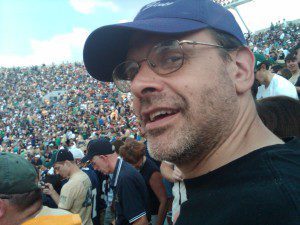 Matt Cook is editor-in-chief of Daily Medical Discoveries. Matt has been a full time health researcher for 26 years.
ABC News interviewed Matt
on sexual health issues not long ago. Matt is widely quoted on over 1,000,000 websites. He has over 300,000 daily newsletter readers. Daily Medical Discoveries finds hidden, buried or ignored medical studies through the lens of 100 years of proven science. Matt heads up the editorial team of scientists and health researchers. Each discovery is based upon primary studies from peer reviewed science sources following the
Daily Medical Discoveries 7 Step Process
to ensure accuracy.
Gender Differences in the Depressive Effect of Widowhood in Later Life 
https://academic.oup.com/psychsocgerontology/article/56/1/S56/546685/Gender-Differences-in-the-Depressive-Effect-of