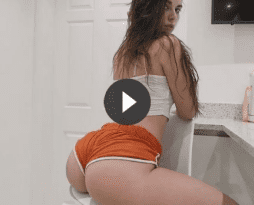 It's just a simple tweak to what I'm already doing in bed…
—-Important Message From Steven Williams—-
I've got a secret weapon that's allowing me to last as long as I want in bed…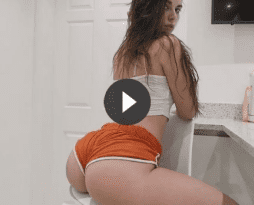 And it is NOT a technique, or breathing exercise, or anything like that.
It's just a small little tweak to what I'm already doing in bed…
And it slows down my climax, giving me full control over when I blow my load…
…and it even increases the amount of pleasure I feel, not just in my member but all over my body.
When used this way, this tweak is a complete game changer for your sex life.
You'll be pleasuring her more and more, and she will be loving every second of it.
And you'll be feeling more too, and have full control over your own pleasure.
So if you're looking to last as long as you want to and give her the pleasure she deserves — THIS is for you… 
———-
Sprinkle this in your water to help prevent cancer
Low-dose aspirin is one of the most beneficial medicines out there.
It can help to reduce the risk of major killers like cardiovascular disease and colorectal cancer.
It is also pretty low risk for most people – though it can be risky for people taking blood thinning substances.
Researchers wondered whether this aspirin can be beneficial when taken even after a diagnosis of colorectal cancer.
They found that people who take aspirin after this diagnosis are less likely to die from the disease. They were 33% less likely to die overall.

The human research was carried out at the University of Dundee in the UK. The paper was published in The European Journal of Cancer.
It is well known that aspirin reduces the risk of developing colorectal cancer.
This research was designed to answer the question whether using aspirin after diagnosis has any effect.
We already knew that longer term use of aspirin results in greater decreases and colorectal cancer risk.
"Aspirin is associated with a reduced risk of developing colorectal cancer. This study examined whether patients with colorectal cancer prescribed aspirin had improved survival."
The researchers analyzed data taken from a cancer registry in Scotland.
"An observational population cohort study was undertaken using data linkage of cancer registry, dispensed prescriptions and death certificate records in Tayside, Scotland."
The researchers were careful to see who had used aspirin after the diagnosis.
"All community prescribed aspirin pre- and post-diagnosis was extracted and periods of aspirin use post-diagnosis for each individual were analyzed using Cox proportional hazard models."
The main outcomes were overall death and death from colorectal cancer – this was assessed by death certificates.
"Main outcome measures were all-cause and colorectal mortality from death certificates."
The researchers have access to nearly 3,000 records and the study period ran for more than 10 years.
"2,999 patients were identified with colorectal cancer between 1st January 1997 and 30th December 2006 and followed up until 28th February 2010."
Two-thirds died over that period, with half of those attributed to the disease.
"1,998 (67%) deaths were recorded with 34% attributed to colorectal cancer."
Almost half of the patients had used aspirin at some stage.
"45% of patients used aspirin at some stage of the study period."
The researchers found that the use of aspirin after diagnosis was associated with a lower risk of death from colorectal cancer.
"Aspirin use post-diagnosis was associated with lower risk of colorectal cancer specific mortality after allowing for age, stage, gender, socio-economic status and aspirin use pre-diagnosis."
Most importantly, the overall risk of death was significantly reduced.
Overall risk of death was 33% lower in people who used aspirin after diagnosis of colorectal cancer.
"Aspirin use post-diagnosis was associated with lower risk of all cause mortality (hazard ratio HR 0.67) "
The research shows that aspirin can be beneficial for people diagnosed with this disease…
Even if they start taking aspirin after the diagnosis.
"Our study suggests that aspirin use post-diagnosis of colorectal cancer may reduce both all cause and colorectal cancer specific mortality."
The authors call for more research into the topic.
There is already a very large body of work showing the relationship between aspirin and colorectal cancer in general.
Aspirin seems to be quite protective against the disease.
"However further work is required to ensure this is a causal relationship and to identify whether it is best used in specific groups of patients."
The risks with aspirin occur when people take too much, or when it is combined with other blood thinners when it can become dangerous.
Otherwise, low-dose aspirin is very good for most people.
—-Important Message About Avoiding Cancer—-
Sprinkle this in your water to help kill cancer cells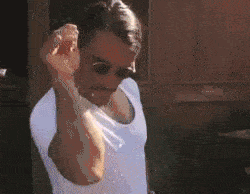 There's a cheap powder that you buy at any grocery store…
And just a pinch will naturally turn your normal tap water into a powerful elixir…
That has the power to raise men's testosterone and lower harmful estrogen…
…give you a natural energy boost…
…reduce inflammation all over the body…
…repair and balance the gut…
…lower anxiety and raise the spirits…
And most importantly, it can cure the two biggest scourges on the planet…
…cancer and Alzheimer's disease…
Here's the cheap ordinary powder you just sprinkle in your water…
———-
---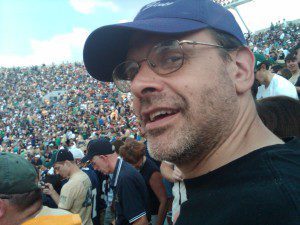 Matt Cook is editor-in-chief of Daily Medical Discoveries. Matt has been a full time health researcher for 26 years.
ABC News interviewed Matt
on sexual health issues not long ago. Matt is widely quoted on over 1,000,000 websites. He has over 300,000 daily newsletter readers. Daily Medical Discoveries finds hidden, buried or ignored medical studies through the lens of 100 years of proven science. Matt heads up the editorial team of scientists and health researchers. Each discovery is based upon primary studies from peer reviewed science sources following the
Daily Medical Discoveries 7 Step Process
to ensure accuracy.
Use of aspirin post-diagnosis in a cohort of patients with colorectal cancer and its association with all-cause and colorectal cancer specific mortalityhttps://pubmed.ncbi.nlm.nih.gov/23182687/